Wanted: Military Veterans for Franchising
Franchisors offer incentives to help veterans start their own franchises.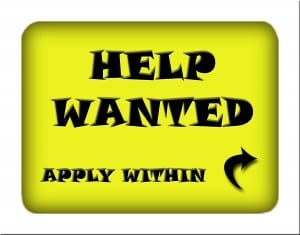 Don't know anything about starting a business but are determined to take control of your employment destiny?
If you're a military veteran, the International Franchise Association (IFA) thinks you're particularly well-equipped for a franchise. And they've got a program to help you take a leap into entrepreneurship and a career in which you can use the skills you've acquired in the military.
VetFran was founded as a special program within the IFA in 1991 to help veterans returning from the first Gulf War as a way to thank veterans for their service, according to the IFA.
Then in 2011, the IFA launched Operation Enduring Opportunity, a partnership with several organizations, including the U.S. Chamber of Commerce and the U.S. Department of Veterans Affairs, to help the large influx of veterans transitioning to civilian life get into franchise careers. The program has been a great success.
Through VetFran, many franchisors will waive 10 percent to 25 percent of the franchise fee, which can help veterans hire staff as they get their new businesses up and running.
In the last three years, more than 150,000 veterans have started careers in franchising, more than 5,000 as franchise owners. Now, one out of every seven franchise businesses is owned by a veteran of the U.S. military, according the IFA.
This is clearly a win-win partnership for both sides.
Franchising offers one of the very best paths to starting your own business for those with little or no experience in the business. With a proven system, training and ongoing support, novices get a franchise team to show them the way to success, helping them troubleshoot the rough spots along the way. As the IFA points out, the system is not dissimilar to the structure of military life.
While veterans can expect a little extra special treatment as thanks for their service to the country, franchise companies benefit from the particular strengths veterans bring to the franchise.
Before you or a veteran you know starts second-guessing all the ways he or she is not qualified for a career in franchising, consider the following list, compiled from articles written by Franchisors or IFA officials.
The Treasured Traits of Veterans Prized by Franchisors
Integrity and Honor
Ingrained through their military training, veterans learn firsthand the importance of executing orders with dedication to accomplish a common goal.
Respect for Rules of Operation
A military operation requires everyone to do his job. A franchise requires franchisees to follow the proven system of the franchise company to succeed. In both one person implements a plan prepared by others with proven experiences.
Leadership Training
Business ownership requires the type of leadership the military teaches. An owner is responsible for the business, its employees and, of course, accountable to its customers.
Discipline
When the buck stops with you, you need a disciplined work ethic, especially during the early days as you build your business to profitability.
Character
Overcoming obstacles, an everyday activity for soldiers in the military, builds the kind of character necessary for business ownership.
Teamwork
In the military, soldiers learn to put the success of the mission ahead of their own interests. This dedication to teamwork well suits the needs of franchisees to work with franchisors in a cooperative manner to maximize success.
Ready to make your dream of becoming an entrepreneur come true?
Get your free evaluation today!
Contact Dan Citrenbaum to help you create the career you've always wanted. As a franchise coach, Dan brings years of experience helping people select and buy a franchise or existing business. You can reach Dan at dcitrenbaum@gmail.com or at (484)278-4589
© Dan Citrenbaum 2019